Hazy, Partly Cloudy Weather In UAE
The maximum temperature on Monday is likely to hover around 44 °C.Parts of the UAE received scattered rains on Sunday following the impact of cyclone Mekunu.Cyclone Mekunu hit Oman's Dhofar and Al Wusta provinces on Friday after intensifying from a category one to a category two cyclone, with winds of up to 170 kilometres per hour after it made landfall on Socotra on Thursday.
Oman's meteorology directorate announced late Saturday that the Cyclone Mekunu has now been downgraded to the category of "deep depression".
The death toll from a cyclone that battered southern Oman and the Yemeni island of Socotra has reached 11, while eight sailors are still missing, authorities said on Sunday.
Today's weather in UAE will be hazy and partly cloudy at times in the morning over some areas, according to the National Centre for Meteorology.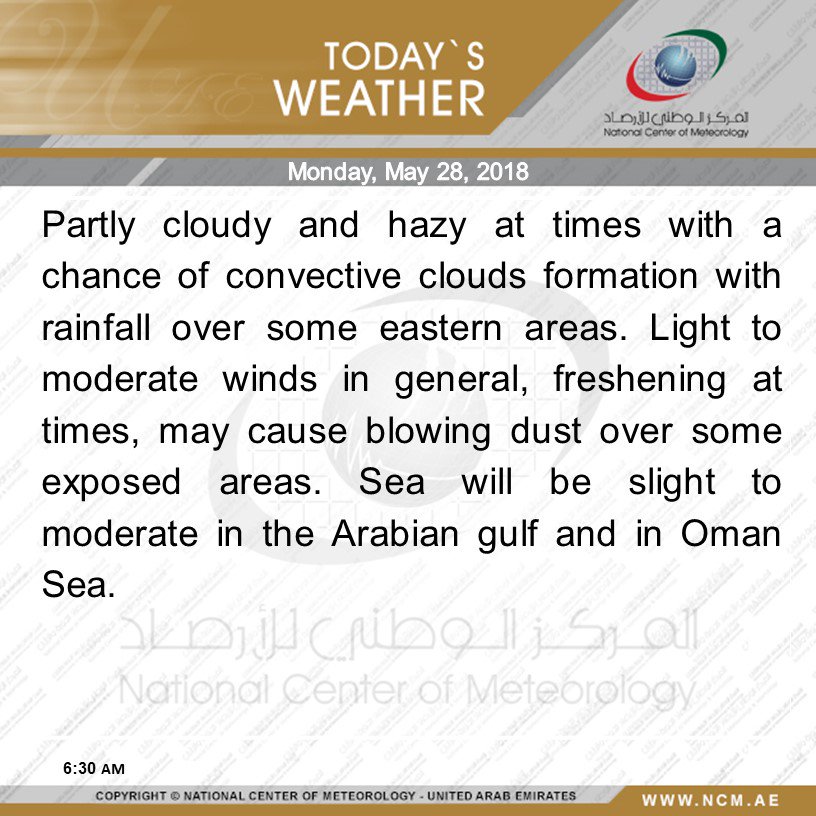 SOURCE : KHALEEJTIMES